The Graduate Nursing program offers a rigorous curriculum in advanced nursing education in both traditional and online full-time and part-time schemes.
The Graduate Nursing program offers a rigorous curriculum in advanced nursing education. The program is online, with both full-time and part-time schemes. The Graduate Nursing program is designed for registered nurses who wish to further advance their nursing careers. There are two tracks available, the Family Nurse Practitioner (FNP) and the Nurse Educator (NE).
The Family Nurse Practitioner (FNP) track prepares nurses to achieve the core competencies required of the family nurse practitioner. Coupled with the 46 semester hours and 720 clinical hours, the curriculum is sequenced in a manner to facilitate the student's progression and transition into the advanced practice role. Our program boasts clinical workshops for common procedures in primary care including EKG, suturing, joint and therapeutic injections, skin biopsy and skin abscess draining. Workshops in substance use training (SBIRT and SARET) and HIV-LGBTQ+ care are also offered. A certification review course th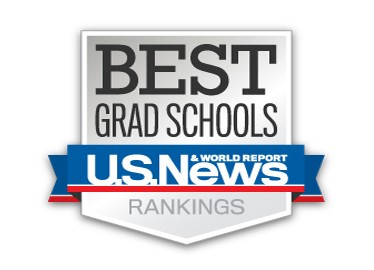 rough Fitzgerald Health Education is integrated into the terminal course before graduation. 
The Nurse Educator (NE) track is 39-semester hours. It is designed to prepare registered nurses to teach in academic and clinical settings by enhancing the skills in staff development and community education. The Family Nurse Practitioner track also offers a Post-Master's certificate, this prepares registered nurses who have a Master of Science in Nursing degree to become a family nurse practitioner.
Upon successful completion of all the didactic and clinical preceptorship requirements, graduates are eligible to sit for the American Nurses Credentialing Center (ANCC), American Academy of Nurse Practitioners Certification Board (AANP-CB) Family Nurse Practitioner Certification Examination, or the National League for Nursing Certified Nurse Educator (CNE) Examination, depending on their program concentration.
MSN program received ranking of #46 in U.S. News and World Report's 2021 "Best Graduate Schools"
Graduate Nursing Program Outcomes
The graduate of the Master of Science nursing program at Howard University Division of Nursing will:
1. Synthesize knowledge from theories and research and evaluate its relevance for application within a selected area of nursing practice for populations across the lifespan.
2. Implement comprehensive health care delivery to culturally diverse groups based on a theoretical framework using advance knowledge and skills inclusive of environmental and community characteristics along with life stage development.
3. Assess, diagnose, and manage clients (and families) across the lifespan along the health-illness spectrum.
4. Implement leadership strategies which prescribe, decide, and influence changes in nursing and health care in response to local, national, and global health disparities.
5. Synthesize the advocacy role as an integral part of advanced nursing practice.
6. Define and integrate the scope of advanced nursing practice through involvement with legislative, regulatory, ethical, and professional standards.
7. Collaborate with other disciplines to provide holistic health care to prevent illness, improve, promote, and maintain optimum health for culturally diverse populations.
8. Evaluate existing health conditions and their relationship to local, state, national, and international health policies within a broad economic, socio-cultural, and geo-political environment.
9. Utilize research findings in the provision of high quality primary care, including the ability to design and implement clinical based nursing research projects that address an identifiable problem.
10. Synthesize technological communication to enhance health care delivery.
Admission Requirements
The applicant must: 
Have graduated from an accredited nursing program with a Bachelor of Science in Nursing (BSN) or Bachelor of Nursing (BN) Degree with a minimum 3.0 grade point average on a 4.0 scale. 

Have completed one year of acute care clinical work experience following their BSN. 
Have successfully completed a statistics course with a minimum grade of a 'C'. 

Hold a Registered Nurse licensure in the United States.  
The applicant must submit the following documents for review: 
Three (3) letters of recommendation. (Recommendations are to be completed by at least one member of academia AND one clinical supervisor who can attest to the applicant's personal character.  
Application fee 

Curriculum vitae / resume 

Official transcript(s) of all college course work 

Professional goal statement 

For post-master's applicants, your master's program course description or syllabi 
*Once NursingCAS application is complete, email Dr. Caron L. Strong at caron.strong@howard.edu.
SPRING 2023 ADMISSIONS DEADLINE: NOVEMBER 15, 2022 
For admission questions, please email Dr. Caron L. Strong at caron.strong@howard.edu.